Valletta Cruise Port Social Club Organizes Lunch Event for Elderly Patients of Mount Carmel Hospital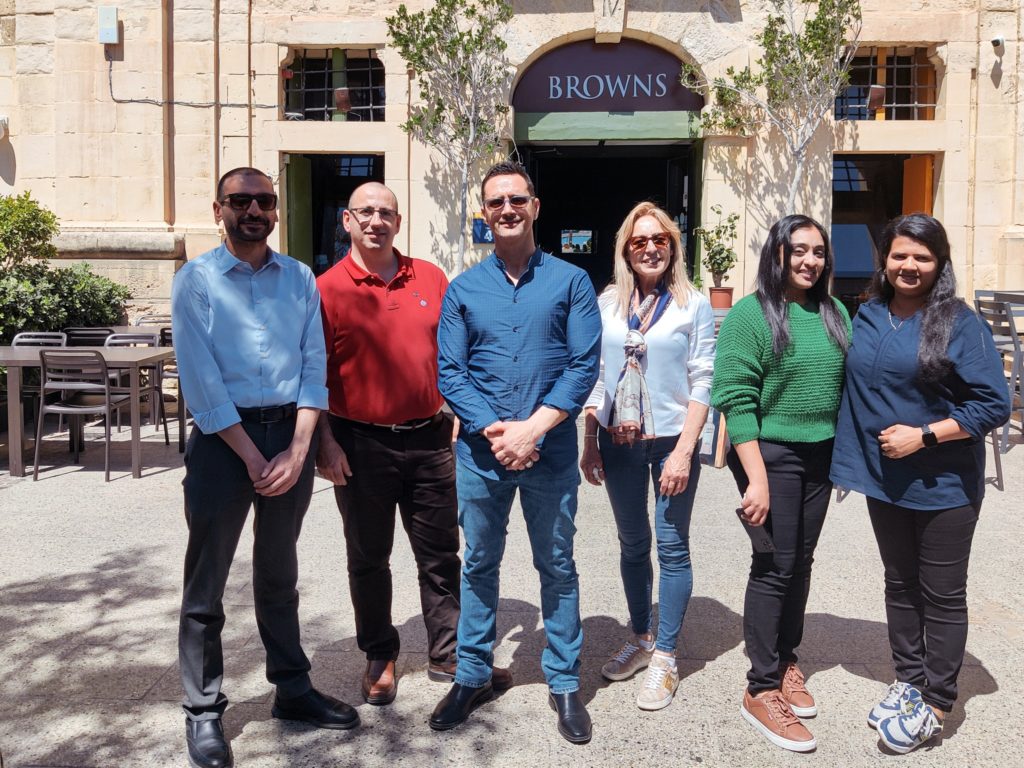 The Valletta Cruise Port Social Club recently organized a heartwarming lunch event for elderly service users and a team of healthcare workers from Mount Carmel Hospital at Browns Restaurant, located at the Valletta Waterfront.
The event was aimed at providing a unique and enjoyable experience for patients and carers working in the social and recreational centre of this hospital.
The Valletta Cruise Port Social Club, which is committed to social responsibility and community involvement, was eager to host the event. Speaking about the event, Stephen Xuereb, COO of Global Ports Holding and CEO of Valletta Cruise Port, expressed his satisfaction, stating that, "We are delighted to have the opportunity to support our local community and show our appreciation to those who provide care for our senior patients at Mount Carmel Hospital. It was a remarkable event, and we felt honored to have the privilege of giving back to these exceptional individuals."
Social isolation and loneliness can be common among older adults receiving treatment in institutions, often due to decreased mobility, low motivation and limited access to community-based recreational activities. Therefore, events like these can provide a much-needed break from the daily routines of these elderly persons and offer them a chance to socialize and enjoy themselves. In addition, it is important to acknowledge and appreciate the selfless service of the workers who tirelessly devote themselves to taking care of the elderly.
The healthcare workers who attended this event expressed their appreciation for the gesture and emphasized the significance of community engagement. Catherine Galea, who is the Allied Health Services Manager of the Mental Health Services, commented that it is proven that opportunities for social interaction provide psychological benefits. Such activities lower rates of anxiety and depression, lead to greater empathy and facilitate the development of more trusting and cooperative relationships. Hence, the social and recreational team under the occupational therapy management, support and promote service users' participation in such events.
"Our service users greatly appreciated this event and highly praised the dignifying and exceptional service provided. The food was excellent and the atmosphere was wonderful. They felt that it reduced their stress, enhanced their mood and improved their self-esteem."
The lunch event was a success, with the senior patients and Mount Carmel employees enjoying a delicious meal and spending a pleasant afternoon in the picturesque setting of Valletta Waterfront. The Valletta Cruise Port Social Club remains dedicated to social responsibility and community involvement and is committed to supporting local initiatives and organizations in the future.