Skagen's new and extra cruise pier helps record numbers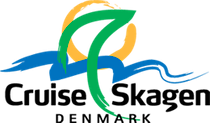 Although the number of calls booked for Skagen (Denmark) for 2022 went up and down due to itinerary changes and a few cancellations caused by bad weather during spring, the Danish port ended up with 53 calls, 10 up from the previous record of 43 calls in 2018.
In early September – with eight calls to come – about 70,000 passengers had visited Skagen this season. Anne Sofie Ronne Jensen, cruise manager Cruise Skagen, commented: "Although the visiting cruiseships have not been sailing with full guest capacity it is still the highest number of guests so far: 66,000 in 2019."
The 2022 season also counts 14 first calls from cruiselines such as: Princess Cruises, AIDA Cruises, Viking Cruises, MSC Cruises, Disney Cruise Line, Ambassador Cruise Line, Royal Caribbean Cruise Line, Hurtigruten and Oceania Cruises.
During the 2022 cruise season, the port started using the new, extra cruise pier, which was completed in March 2021, and which allows cruise vessels with an overall length of up 300m to dock.