Don Felder, The Hollies, The Orchestra Starring Members of ELO, Jefferson Starship, Rick Wakeman of YES and more Lead the Lineup for 2023 '70s Rock & Romance Cruise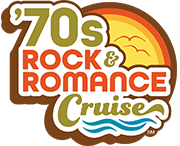 The '70s Rock & Romance Cruise announces its 2023 lineup, featuring an exciting mix of chart-topping, influential and beloved artists who will join the weeklong cruise with fans.
Don Felder (formerly of The Eagles), The Hollies (special appearance), The Orchestra starring former members of ELO, Jefferson Starship, Rick Wakeman of YES, Foghat, Bay City Rollers, Exile, Climax Blues Band, Journey former lead vocalist Steve Augeri, Queen Nation, Bee Gees Gold, Boogie Wonder Band and The Newbees will all be onboard, with many more to be added in the coming months.
The '70s Rock & Romance Cruise will sail March 16-23, 2023 from Miami to Puerto Plata, San Juan and St. Croix (USVI) on the luxurious Celebrity Summit.
"Our 2022 sailing was an incredible success and we're thrilled to share the news about the superstars who will be with us in 2023," says Alan Rubens, Executive Producer of the cruise and Senior Vice President of Entertainment at StarVista LIVE. "There's no greater setting for music like this than on a spectacular cruise ship as it sails through the Caribbean filled with the greatest music fans in the world."
Combining a luxury vacation with their favorite music, guests on the '70s Rock & Romance Cruise have the rare opportunity to watch multi-platinum superstars, GRAMMY winners and Rock and Roll Hall of Fame inductees in intimate concert settings and interact with them throughout the eight day and seven-night trip. Dozens of special events and activities featuring the artists include:
wine tasting hosted by a superstar
behind the music Q&As
panel discussions that bring together several of the biggest icons of the era to share their insights and personal anecdotes
nostalgic, unforgettable and wildly fun theme parties
The '70s Rock & Romance Cruise is held on the Celebrity Summit, renowned for excellence in dining, deluxe cabins and stunning showrooms. Celebrity Cruises represents modern luxury in cruise lines, through sleek cruise ships and top-of-the-line amenities.
Cabins are available starting at $1999 per person and include admission to all major concerts, parties and events, as well as all meals.
About StarVista LIVE: StarVista LIVE creates unique entertainment experiences that bring fans together to relive their favorite moments, create new memories, and enjoy unparalleled access to the superstars they love. StarVista LIVE cruise events include the Malt Shop Memories Cruise, the Soul Train Cruise, The Country Music Cruise, The Flower Power Cruise, the '70s Rock and Romance Cruise, Sandy Beaches Cruise, the Ultimate Disco Cruise and Abbey Road on the River festival. StarVista LIVE is a division of Direct Holdings Global. Direct Holdings Global is a leading multi-channel marketer with a broad portfolio of products and services, most notably associated with the success of the StarVista and Time Life brands, delivered with a commitment to excellence and integrity.
('70s Rock & Romance Cruise, StarVista LIVE)