Australians Could soon Cruise overseas but not at Home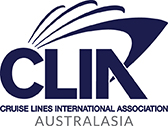 Australians could soon be in the absurd position of being able to fly overseas to go cruising but still be unable to sail from their own doorstep, Cruise Lines International Association (CLIA) warned.
CLIA Managing Director Australasia Joel Katz said today's announcement on the opening of international travel was welcome news for many parts of the Australian travel industry, but a lack of government action on cruising meant the jobs of more than 18,000 Australians were still in doubt.
"Australia is now one of the only major cruise markets in the world with no clear plan for cruising's revival," Mr Katz said. "Australians love to cruise, but we now face the ridiculous possibility that we will be able to travel overseas to take a cruise but won't be able to sail in our own waters."
Mr Katz said stringent new health protocols had allowed a successful resumption of cruising in dozens of countries overseas, where almost 2 million passengers had sailed since last year.
"We need detailed discussions with Australian governments so we can break the cycle of inaction and agree upon a detailed framework for cruising's resumption," Mr Katz said. "The health protocols introduced overseas are working and we need an opportunity to introduce them in Australia so we can plan a careful and responsible recovery.
"Cruising is worth more than $5 billion a year to our economy and supports more than 18,000 Australian jobs including travel agents, tour operators, transport workers, food and produce suppliers, farmers, entertainers, port workers and technical support providers," he said. "These people deserve clarity and a clear commitment from governments to work towards cruising's revival."
CLIA and its cruise line member have proposed a phased resumption of cruising in Australia with extensive new health protocols in place, beginning initially with limited domestic operations for local passengers only.