Southampton's Horizon Cruise Terminal welcomes first official call from Norwegian Cruise Line Holdings partnership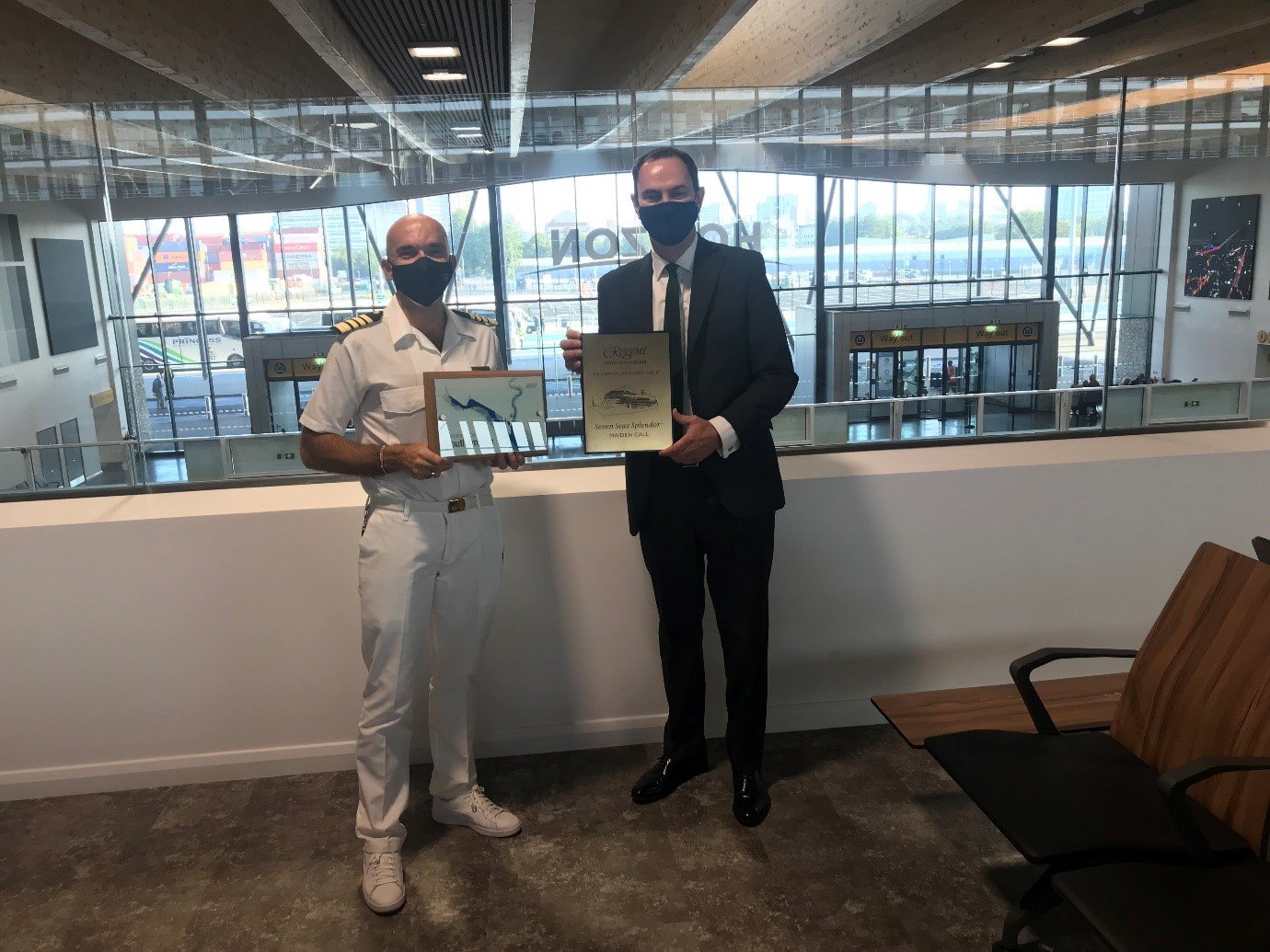 On 22 September The Port of Southampton welcomed "Seven Seas Splendor", the first ship from cruise partner Norwegian Cruise Line Holdings (NCLH) to make an official call at its new Horizon Cruise Terminal.
The ship then departed on a 14-night international cruise which will end in Barcelona, Spain following stops in France and Portugal.
The port's £55 million, multi-user cruise facility is a strategic partnership with NCLH and MSC Cruises.
The NCLH partnership with the Port of Southampton secures regular calls to the port from Norwegian Cruise Line Holdings for a number of years. Seven Seas Splendor's call marks the first ship's first call of this partnership.
At 55,254 gross tons and 735 feet in length, Regent Seven Seas Cruises®' Seven Seas Splendor is 'Luxury Perfected'. On board, 551 professional crew members deliver the highest benchmarks of personalized service and comforts for 750 guests in 375 beautifully-appointed suites, ranging from 307- to 4,443-square feet. The ship's public spaces include five restaurants and three bars and lounges, while a $5 million curated art collection, more than 500 crystal chandeliers, and over an acre of Italian marble, complement the ship's sophistication.
Seven Seas Splendor was officially welcomed to the port and the city with a traditional Plaque and Key ceremony – a tradition steeped in local history.
Rebekah Keeler, Head of Cruise at the Port of Southampton, said: "We are thrilled to welcome the first of Norwegian Cruise Line Holding's cruise ships to our newest terminal. We hope that the passengers of Seven Seas Splendor enjoy our world-class cruise terminal as they start their holiday."
"Norwegian Cruise Line Holdings and its three award-winning brands is an important cruise partner for us and we look forward to many more years of welcoming their ships to Southampton."
Graham Sadler, Senior Vice President and Managing Director, Regent Seven Seas Cruises said,
"We have a long-standing relationship with the port and have been sailing from Southampton with all three NCLH brands, Norwegian Cruise Line, Oceania Cruises and Regent Seven Seas Cruises, for many years."
"We look forward to further strengthening our partnership with this new and exciting development, which demonstrates our commitment to the UK cruise industry."
(ABP, Regent Seven Seas Cruises)