Silver Nova calls at the Port of València for the first time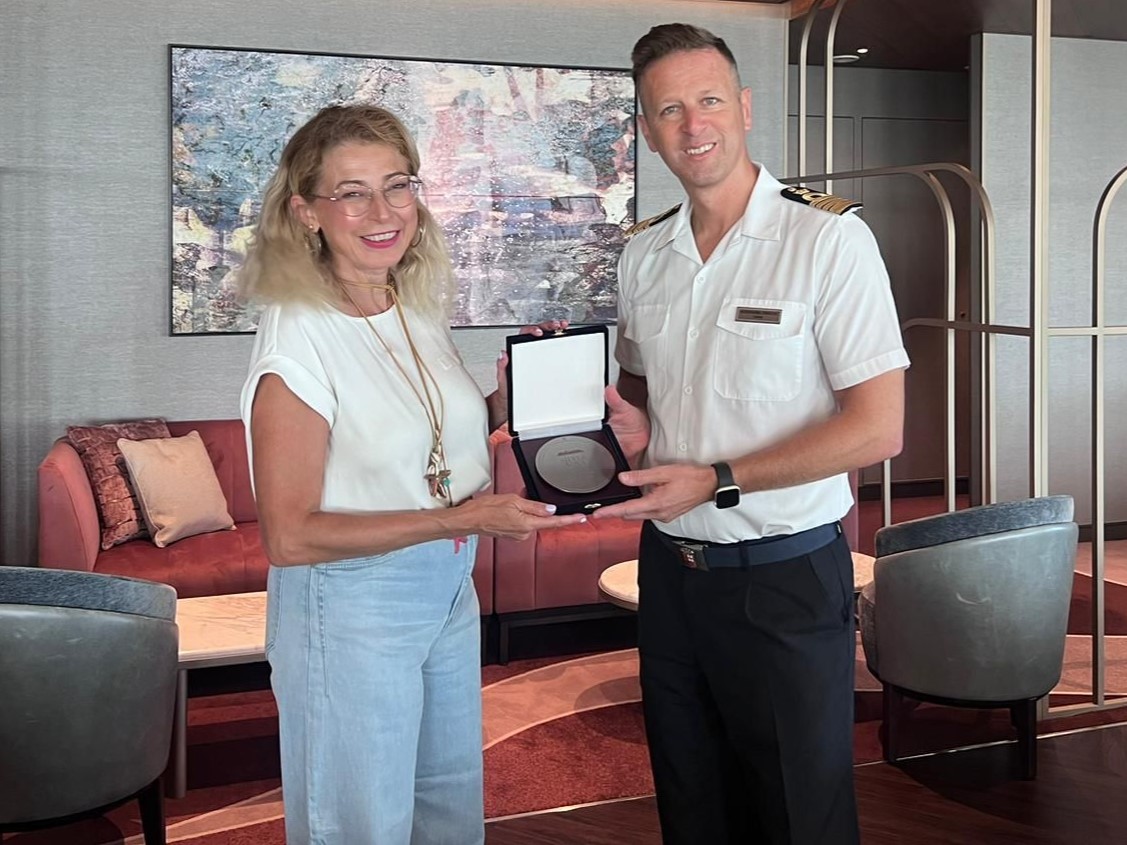 Last Wednesday (20 September 2023) the cruise ship "Silver Nova" called at the Port of València.
It has been the first call of this luxury ship of the Silversea shipping company; and as it is a seafaring custom – and of the Valencian port – the Port Authority of València (PAV), represented by its Head of Cruises, Francesca Antonelli has delivered the traditional "socarrat" of Valencian clay to the captain of the ship, Alessandro Zanello, who in turn has given the typical "metopa" commemorative of the first call made in València.
The "Silver Nova" is equipped for its more than 500 crew members to serve up to 728 passengers.
The cruise passengers have made several excursions to Valencia city and other sites in the province in the 21 buses that the shipping company has requested for its passengers to know historical and modern scenarios of the capital, the Silk Road and Lonja, the castle of Xàtiva and its history, not to mention a selection of restaurants that have prepared cavas, wines and Valencian paellas, in the context of the World Paella Day to be held on September 20, coinciding with the start of the harvest of the "Arròs de l'Albufera".
(Silver Nova calls at the Port of València for the first time and receives the traditional 'socarrat' from Francesca Antonelli, head of Valenciaport Cruises – Port Authority of València)