MedCruise at the European Environmental Ports Conference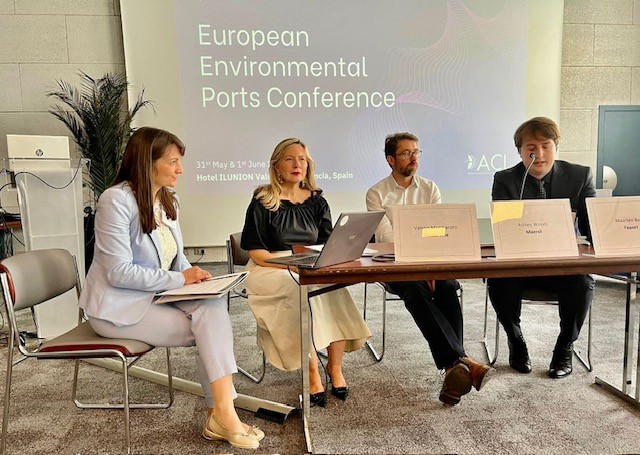 Valeria Mangiarotti, Member of the Board of Directors of MedCruise with responsibility for Technical and Environmental Solutions, represented the Association at the The European Environmental Ports Conference held in Valencia, Spain from 31st May to 1st June.
The 5th edition of the Conference brought together experts and key stakeholders in the European Ports industry, in order to discuss the most recent changes, challenges and developments.
Valeria Mangiarotti took part on a panel discussion about Pollution from Ports alongside Ashley Woods, Head of Global Environmental Improvement at MAERSK and Maarten Boot, Policy Advisor, FEPORT.
The discussion centred mainly on the subject of Onshore Power Supply (OPS), where it was noted that container companies such as Maersk are ready for adopting this system but that most ports were not.
Mrs Mangiarotti added that MedCruise will be carrying out a survey on the subject, to better understand the situation in our member ports.
The discussion continued noting the many bureaucratic problems that exist for ports that decide to install OPS. Along with questions on how the costs can be supported and by whom. In addition, questions were raised as to what entities can sell the energy to the cruise companies etc.