Porto Cruise Terminal welcomed three new Cruise Ships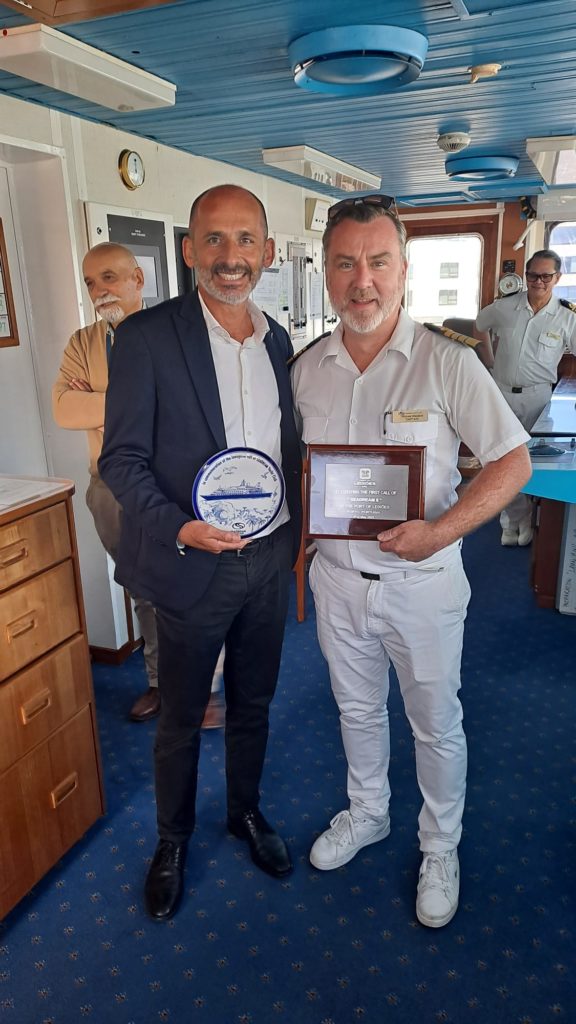 May was an exceptional month for Porto Cruise Terminal both in terms of number of cruise ships and number of passengers. In addition, our Porto Cruise Terminal hosted three more inaugural calls during this month.
On the 9th of May, Porto Cruise Terminal, North Pier, hosted the inaugural call of SEADREAM 2 operated by the SeaDream Yacht Club. The 1985-built SEADREAM 2 yacht was on her 11-day voyage across the Mediterranean, from Lisbon to Barcelona, with 104 passengers on board. In addition to Leixões, this itinerary also included visits to Cádiz, Casablanca, Tangiers, Malaga, Almeria, Alicante and Valencia.
On May 14, Porto Cruise Terminal, North Pier, welcomed for the first time the Swan Hellenic's SH VEGA cruise ship. Launched last year, SH VEGA is the second of the three Swan Hellenic Cruises' newbuild vessels. The ship can accommodate on board just 152 passengers. SH VEGA was on her 10-night itinerary from Lisbon towards Portsmouth also calling Vigo, Ferrol, Gijon, Bilbao, La Rochelle, Concarneau, Roscoff and Saint-Malo.
On May 15, the Porto Cruise Terminal welcomed the inaugural call of the Viking Ocean's VIKING SATURN cruise ship as part of her 14-day trip from Barcelona to Reykjavik with almost 900 passengers on board. This itinerary was planned to visit the ports of Valencia, Malaga, Lisbon, Leixões, A Coruña, Dublin and Liverpool. VIKING SATURN is the latest cruise ship in the Viking Ocean Cruises fleet having been launched this year.
As usual on these occasions, Plaques Exchange Ceremonies with Port Authorities, Port Agents and Ship Captains, were held on board to celebrate these first calls of the ships to Porto Cruise Terminal (Port of Leixões).