Cruise riding high in Falmouth, UK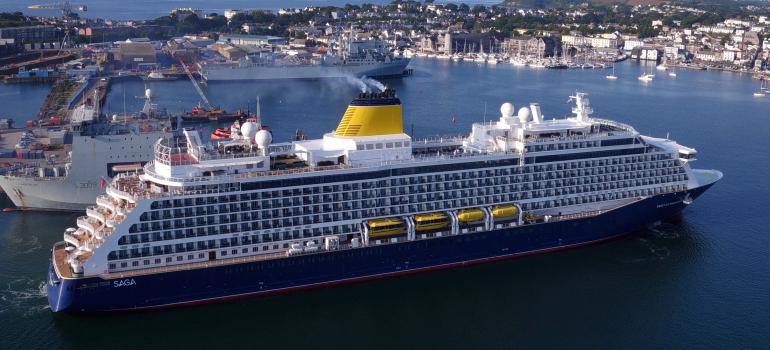 More than 50 cruiseships are scheduled to call in Falmouth this year and membership of Cruise Britain is an important part of marketing the port and destination.
Falmouth Harbour joined Cruise Britain in 2021 and with A&P Group in Cruise Europe the port has a two pronged approach for marketing to the cruise companies. Figures released by Cruise Britain show that the cruise sector's post-Covid 'year of transition' was a success for ports and service providers around the UK and has provided the strongest possible springboard for a projected record season in 2023.
When Falmouth Harbour joined Cruise Britain CEO Miles Carden said: "Falmouth Harbour has not been a member of this group for many years and with the resurgence of cruise visits to Falmouth in 2021 we felt it was a great time to ensure momentum was maintained.
"The membership will offer us additional ways to network, maintain relationships and keep up to speed with industry developments and it simply puts Falmouth back on the Cruise Britain map. I see this as a really important step in promoting our incredible harbour."
The UK's previous record season was 2019, and 2022's 2,176 cruise calls only showed a drop of 12% on that record year. In terms of transit passengers enjoying a day ashore in the UK, ports welcomed nearly 1.4 million guests, around 80% of the 2019 figure.
With each transit passenger being worth an average of £70 to the local economy every time they step ashore, the visitor figure for 2022 means a tourism injection of around £100m to Britain's coastal economies. The 2022 embarkation figure of 1.04m passengers setting sail from a UK port constitutes a rebound to 94% of 2019 figures.