Lindblad Expeditions' Vice President of Hotel Operations Ana Esteves Honored As 2022 Future Light Of the Tour Industry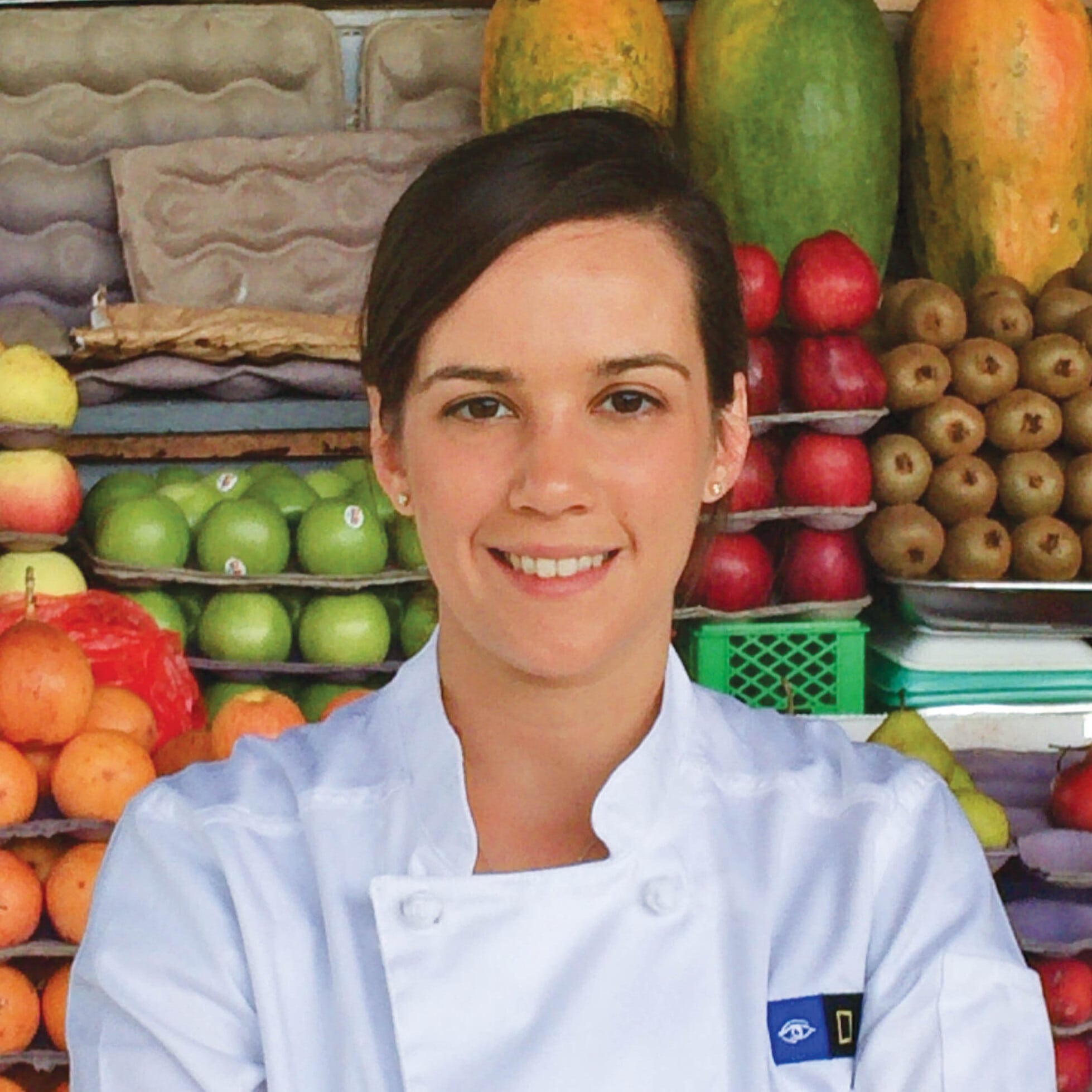 Lindblad Expeditions' Vice President of Hotel Operations Ana Esteves was honored as one of the United States Tour Operators Association's (USTOA) 2022 Future Lights of the Tour Industry, at the organization's 50th Anniversary Gala held last Thursday evening in Austin, Texas.
Esteves was among those recognized as a champion of sustainability and diversity, equity, and inclusion (DEI), most notably for her work in creating enhanced culinary experiences for guests. The culinary program championed by Esteves uses ethically, sustainably, and locally sourced ingredients and limits food waste across the pioneering expedition cruise line's growing fleet.
"Sustainability and respect for the regions we sail are at the heart of every dish we handcraft for our guests," Esteves said.
"We focus on sourcing local, organic, regenerative produce and humanely raised meats, as well as sustainable seafood. It is important for us to know what we are buying, where it is coming from and how it is getting to our ships and our guests; we want to know
each farmer and fisherman by name."
Lindblad Expeditions founded expedition cruises to some of the planet's most awe-inspiring and delicate regions fifty years ago, including Galápagos, Antarctica and the Arctic. The company's fleet of 15 purpose-built ships are designed to foster exploration and discovery, bringing guests closer to the world's most wild places, responsibly and safely.
Carbon neutral since 2019, Lindblad Expeditions has eliminated single-use plastics across its fleet and continuously evolves its green business practices to fulfill its mission to foster a spirit of exploration and discovery. The company has sourced 250 tons of local, organic produce directly from the farmers in Galápagos alone, helping reduce the company's carbon footprint while avoiding the introduction of unwanted species into the region, as well as putting resources back to the community.
"With this momentum, our culinary program continues to evolve into what I like to think of as one of the most robust and meaningful programs in the industry, where our values of local, sustainable, and fresh continue to be our guiding force," continued Esteves. "Our industry is dynamic and powerful. Collectively, we touch millions of people each year and we have what it takes to demand and create change."
The USTOA Future Lights of the Tour Industry invited tour operator members to nominate coworkers who made a difference in helping their companies and the communities they touch embrace and address critical sustainability and DEI issues. To learn more about USTOA and the Future Lights of the Tour Industry, visit
www.ustoa.com/future-lights.