New Zealand agents unite around cruising's revival at CLIA LIVE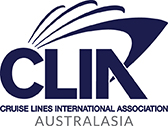 Dozens of Kiwi travel agents will help mark cruising's revival in New Zealand this week as they gather for a sell-out training program hosted by Cruise Lines International Association (CLIA).
Coinciding with the start of New Zealand's summer cruise season, 66 travel agents will join CLIA LIVE in Auckland today and tomorrow, allowing them to hear the latest developments and essential product insight from 26 major cruise brands.
The event is the first in-person gathering held by CLIA in New Zealand for more than three years and has been designed to give CLIA agents the inside knowledge that will help them capitalise on cruising's global recovery.
CLIA Managing Director Australasia Joel Katz said the event would provide a welcome reunion for many of CLIA's New Zealand members.
"This year's CLIA LIVE comes at an especially important time. It's an opportunity to get important insight and product knowledge as cruising's revival gathers pace internationally, but it's also a chance to celebrate the resilience and determination of our Kiwi agents," Mr Katz said.
"Saturday saw the arrival of New Zealand's first international cruise ship for the summer season, a huge milestone for our industry," he said. "As more ships arrive over coming months, we can expect to see a growing enthusiasm around cruising and an opportunity for travel agents to further renew and rebuild."
CLIA Australasia Director of Membership & Events Marita Nosic said the Auckland CLIA LIVE event had sold out within days of its announcement earlier this year.
"The response from New Zealand travel agents has been fantastic," Ms Nosic said. "CLIA LIVE lets you learn about multiple cruise lines in the one place at the one time, so it's great to see so many agents ready to reconnect and update their knowledge."