New cruise lines join packed Cruise360 Trade Show. A proud fleet of new cruise line exhibitors has joined this year's Cruise360 Australasia Trade Show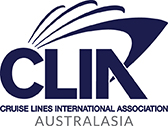 A proud fleet of new cruise line exhibitors has joined this year's Cruise360 Australasia Trade Show, joining well-known brands and destinations from around the world at the cruise industry's biggest event of 2022.
Cruise Lines International Association (CLIA) has confirmed a full house of 44 major exhibitors at this year's Trade Show, taking place in Sydney on August 25 as part of the 2022 Cruise360 Australasia conference. Tickets for the event are available online, but places are limited and should be secured now.
First-time exhibitors at Cruise360 this year include MSC's new luxury brand Explora Journeys, Disney Cruise Line, Heritage Expeditions, Quark Expeditions and Hapag Lloyd Cruises. New destination and Executive Partner exhibitors include Cruise360 headline sponsor Qatar Tourism, alongside national carrier Qatar Airways. The event will also include CLIA charity partner Mercy Ships.
"The Cruise360 Trade Show is always a key attraction at Cruise360 Australasia, but this year's event will provide a really valuable opportunity to reconnect with the world's cruise lines and find out more about new exhibitors," said CLIA Australasia Director of Membership & Events Marita Nosic. "It's a chance to meet representatives of multiple cruise lines all in the one place, while also connecting with top CLIA Executive partners and cruise destinations from around the world."
Cruise360 Australasia will be held at the Hyatt Regency Sydney on Thursday August 25, 2022, featuring a full-day line-up of expert speakers and cruise industry leaders. This year's event is the first since 2019 and will also feature a new industry-wide welcome cocktail party on the night of Wednesday August 24, open to all conference delegates.
To book tickets and find further information visit Cruise360 Australasia.
Cruise line exhibitors at Cruise360 Australasia: Aurora Expeditions, Azamara, Carnival Cruise Line, Celebrity Cruises, Celestyal Cruises, Coral Expeditions, Cunard, Disney Cruise Line, Emerald Cruises, Explora Journeys, Hapag Lloyd Cruises, Heritage Expeditions, Holland America Line, MSC Cruises, Norwegian Cruise Line, Oceania Cruises, P&O Cruises, Paul Gauguin Cruises, PONANT, Princess Cruises, Quark Expeditions, Regent Seven Seas Cruises, Royal Caribbean, Scenic Luxury Cruises & Tours, Seabourn, SeaDream Yacht Club, Silversea Cruises, Uniworld Boutique River Cruises, Virgin Voyages, and Windstar Cruises
Executive Partner and destination exhibitors: Qatar Tourism, Qatar Airways, Abu Dhabi Tourism, Cruise Traveller, Cruiseco, Hong Kong Tourism Board, Journey Beyond, Mercy Ships, Port of Seattle, Tourism Queensland, Singapore Tourism Board, Tokyo Tourism, Tourism Australia, and Travelvax.