Lifting of cruise ban offers welcome news for thousands of Australian workers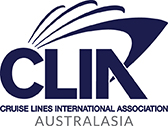 News that cruise ships will soon be able to return to Australia has provided a welcome boost for thousands of local workers whose livelihoods depend on cruising, while also bringing clarity for the many thousands of Australians who love to holiday at sea.
Cruise Lines International Association (CLIA) has welcomed confirmation that the Federal cruise ban will be lifted from 17 April, and said the industry would continue working with state and territory governments to finalise the extensive health protocols needed before cruising can resume.
"Today's announcement is a huge breakthrough for more than 18,000 Australians who depend on cruise tourism, including travel agents, tour operators, food and produce providers, entertainers, port workers and many other industry suppliers," said CLIA Managing Director Australasia Joel Katz. "The suspension of cruising over the past two years has cost the Australian economy more than $10 billion and we now have an opportunity to work on a revival."
Mr Katz said more than 8 million people had already sailed in more than 80 other countries where cruising had resumed, with stringent new health measures in place.
"Cruising has changed enormously in response to the pandemic and the work our industry has done with medical experts internationally has resulted in health protocols that are among the most extensive to be found anywhere in world tourism," Mr Katz said.
"These protocols span the entirety of the cruise experience and provide some of the highest possible levels of prevention, detection, and mitigation, including vaccination and testing requirements for all passengers and crew before boarding."
Mr Katz said there was still much preparation to complete before cruise ships could return to Australian waters.
"Cruising involves long lead-times, so it is essential that state governments and health authorities continue to work closely with the industry in the coming weeks to finalise detailed operational plans for resumption," Mr Katz said.
CLIA will continue to engage with governments at all levels to review protocols as the public health situation evolves.