Rewards and benefits to support CLIA Australasia members in recovery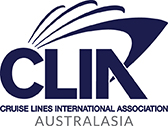 Bonus commissions, live events and an expanded education program will be among the key benefits on offer as Cruise Lines International Association (CLIA) today (Oct.18) opens its 2022 membership for Australian and New Zealand travel agents.
Back for 2022 will be CLIA's Travel Agent Rewards Program, first introduced this year to provide members with bonus commissions and other rewards when making bookings with participating CLIA cruise lines.
In 2022 the scheme will offer rewards with a combined indicative value of over $1500, meaning agents can potentially repay the cost of their CLIA membership many times over.
CLIA's 2022 membership program will see the return of live events, including the annual Cruise360 Australasia conference which is scheduled to be held in Sydney on Friday March 4. The travelling education program CLIA LIVE will also return to an in-person format, visiting major cities throughout next year.
CLIA Managing Director Australasia Joel Katz said the 2022 membership program had been designed to offer the best possible support to CLIA members as the industry worked to accelerate its recovery.
"Our aim is to ensure CLIA travel agents are the best equipped to benefit from cruising's revival," Mr Katz said. "All our services are designed to give CLIA members the best support, education and benefits we can, so they're able to emerge from the pandemic stronger and more knowledgeable than before."
"We're also working hard to make our CLIA cruise community stronger and more united than ever," he said. "Being a CLIA member means you are a partner in a worldwide movement as we work to make sure Australia and New Zealand are integral to cruising's global recovery."
Education will be a key focus in 2022, with an expanded range of webinars and professional development options to ensure CLIA agents are able to stand out as cruise specialists. The CLIA Members Hub will be further enhanced and expanded to offer new education options and an even greater selection of resources to help support agents as they market and sell cruise.