CLIA Australasia welcomes Samoa Tourism Authority as Executive Partner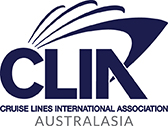 The Samoa Tourism Authority has united with Cruise Lines International Association (CLIA) to support its presence in Australia and New Zealand, joining the cruise industry organisation as an Executive Partner.
The link brings the Samoa Tourism Authority into CLIA Australasia's wider community of cruise lines, travel agents and executive partners, all part of the world's largest cruise industry organisation.
CLIA Australasia Managing Director Joel Katz said the new partnership was a sign of long-term confidence in cruising and its role in supporting tourism in the South Pacific.
"Cruise lines have a long history of investment in the South Pacific and have been important contributors to the development of tourism and employment opportunities in island destinations," Mr Katz said. "The Samoa Tourism Authority joins CLIA at a time when our industry is closely focussed on achieving a revival, and we are delighted to have them as a part of our community as we lay new foundations for cruise tourism in our region."
STA CEO Faamatuainu Lenatai Suifua said: "Engagement with key stakeholders including CLIA is strategically important for us as a cruise destination."
"Our partnership with CLIA is timely, given our new cruise tourism strategy – which will guide how this important niche will be rebuilt and recovered – is being developed," he said.
(Samoa Tourism Authority, CLIA Australasia)