Amawaterways Takes Double Top Partner Honors At Asta's 2021 Global Convention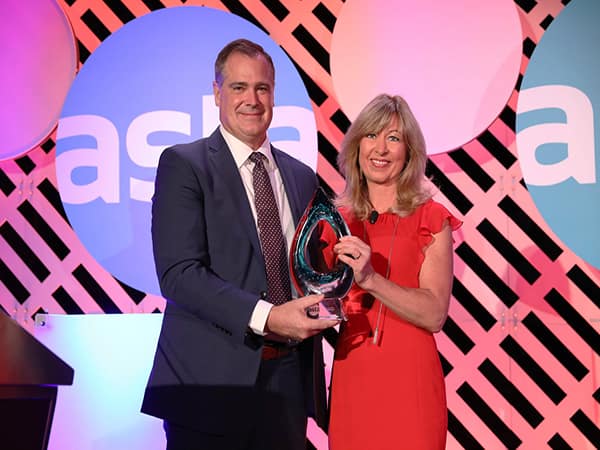 Luxury river cruise line AmaWaterways today (August 26, 2021) proudly announced its two latest industry accolades, presented at the close of the 2021 American Association of Travel Advisors (ASTA) Global Convention – an in-person event held this week in Chicago.
For the fourth consecutive year, AmaWaterways was voted the top award, Partner of the Year, recognizing one organization among all cruise, land and air suppliers that goes above and beyond to support travel advisors. In addition, for the sixth year in a row, the line was named River Cruise Line of the Year – serving as a true testament to the unparalleled experiences and support the company provides travel advisors and their clients.
"We are deeply honored to be recognized with these two awards as so much of our success is due to our strong ties with our travel advisor partners and their commitment to work with us to embrace new opportunities that have emerged during these challenging times," said Kristin Karst, executive vice president and co-founder of AmaWaterways. "It is humbling to be once again named ASTA's top Partner of the Year out of the 500 wonderful brands that that make up ASTA's travel supplier members. We are committed to listening to our travel partners and being a source of innovative sales and marketing support as international travel makes its exciting come back. On behalf of all our AmaFamily, we cannot thank ASTA members enough for these amazing recognitions!"
Created to recognize individuals and organizations making lasting contributions to the travel industry, the ASTA Awards Program honors those who strive to promote excellence within the industry. Each year, nearly 50 awards are presented to winners who are voted on by ASTA members and are presented at ASTA's annual Global Convention.
"We congratulate AmaWaterways on their fourth consecutive year being recognized as ASTA's supplier Partner of the Year," said Zane Kerby, president and chief executive officer of ASTA. "They built an enormous amount of trust and admiration through the travel advisor community. Congratulations and thank you for being great partners to ASTA and to the industry."
Over the past year, AmaWaterways has worked diligently to ensure its travel advisor partners are equipped with the tools needed to continue to promote and sell river cruises. Since the beginning of COVID-19 restrictions in 2020, the line quickly adapted to a new type of virtual engagement and has hosted unique training and sales events including weekly Webinar Wednesdays and virtual marketing suitcases, providing advisors a variety of materials to keep their clients excited for a return to the river. Once AmaWaterways resumed sailings in July, a series of 17 executive hosted FAM sailings were launched, giving travel advisors the opportunity to be on board with its leadership team, learning about the product and getting valuable first-hand experience. Along with these sailings, advisors were offered a "Sail with Me" promotion, letting them earn back the cost of their stateroom by making three new FIT bookings for 2021.
"Our teams work diligently to ensure travel advisors always feel supported and equipped in every way to sell the AmaWaterways product to their clients, and we are honored to be receiving these awards that recognize these efforts and the value we place on our travel advisor partners," said Rudi Schreiner, president and co-founder of AmaWaterways. "We look forward to continuing to live up to this recognition and serving the travel advisor community as we launch exciting new itineraries in highly sought-after destinations like the recently announced eco-friendly river cruise and land program for Colombia's Magdalena River."
(AmaWaterways, ASTA)