CLIA Announces Enhanced European Focus with Addition of Seasoned Communications Expert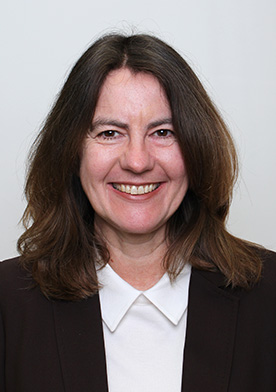 Cruise Lines International Association (CLIA), the leading voice for the global cruise industry, announced today (Ja.14) that it would be growing its European presence with the addition of Julie Green as Vice President of Strategic Communications and the establishment of the soon-to-be-filled position of Director General.
Julie Green joins CLIA with extensive experience in corporate and policy communications, serving most recently as the Head of Corporate Communications for leading consulting firm WSP UK. Green previously served as Global Head of Communications for Bechtel Corporation's infrastructure business, where she spent more than a decade managing targeted communications and marketing initiatives on behalf of the global engineering and construction company.
"Further strengthening our communications capabilities in Europe is essential to supporting our members as they deepen the industry's commitment and leadership in responsible tourism," said Kelly Craighead, CLIA president and CEO. "Julie has the experience and qualifications to guide us into this new and exciting era, and ultimately to help us share the incredible stories of the cruise industry with our partners and stakeholders in Europe and beyond. We are thrilled to welcome her to our team."
In her new role, Green will lead CLIA's strategic communications efforts in Europe. She will begin her tenure in London and transition to CLIA's office in Brussels beginning August 2020.
"I feel immensely privileged to be appointed to this position at such an exciting time for the cruise industry, which is going from strength to strength," said Green. "The cruise industry has an incredibly positive story to share, and I'm looking forward to getting to know the CLIA members and partners, and to working together with our stakeholders across Europe."
(CLIA)